When:
18. April 2024 – 19. April 2024
all-day
2024-04-18T00:00:00+02:00
2024-04-20T00:00:00+02:00
Where:
Sound Garden Hotel in Warsaw (also online)
Warsaw
Contact:
Polskie Stowarzyszenie "Dachy Zielone" (PSDZ)
+48 512 200 212
International conference "Greening Modern Cities"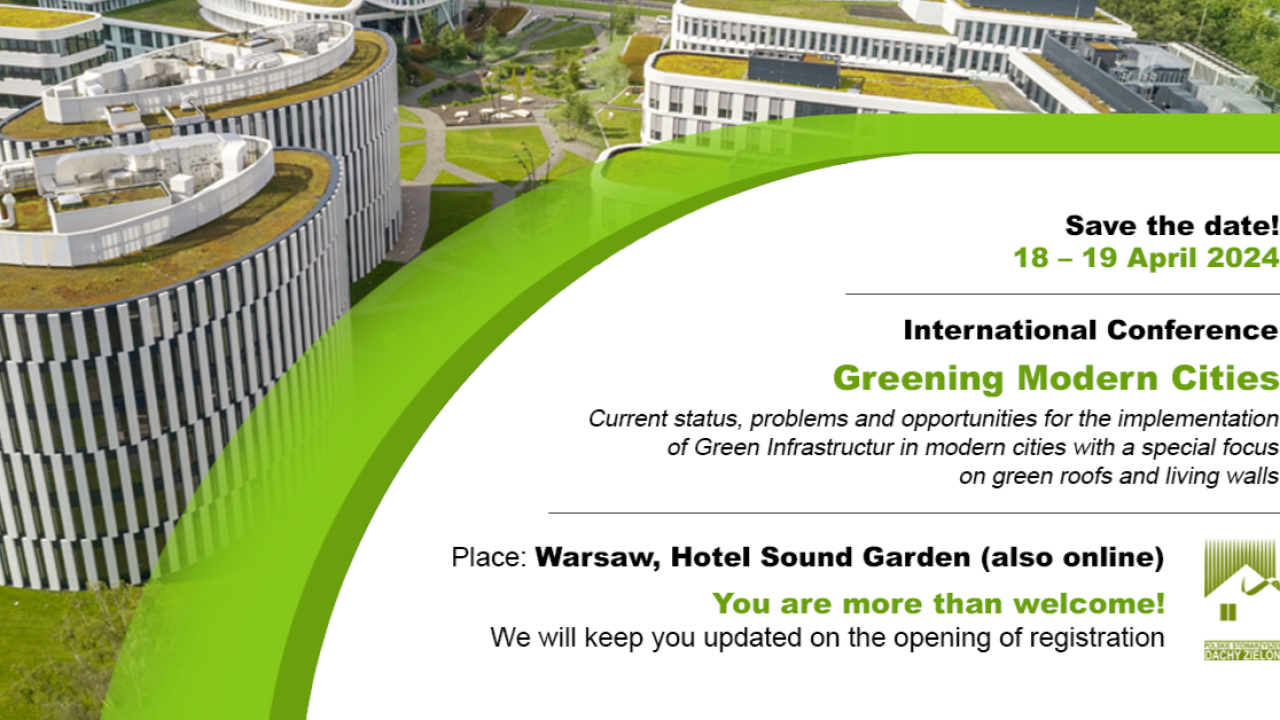 We would like to invite you to the international conference "Greening Modern Cities", which will accompany the 15th anniversary of our association.
The first day of the conference will include speaker sessions. For the second day of the conference a study tour is planned. Examples of green and blue-green infrastructure in the city of Warsaw will be presented that day.
The conference will be held in English.
The aim of the conference is to present:
The conference is aimed at municipality workers, academics, architects and landscape architects, developers and contractors, experts in the green roof and green-blue infrastructure industry, journalists, students and everyone passionate about the subject.