Friends and Supporters of the EFB
SFG
Swiss
Adress:
Waisenhausstrasse 2
3600 Thun
Contact:
The Swiss Association of Green Roof and Wall Associations (SFG)
The national Swiss association (Schweizerische Fachvereinigung Gebäudebegrünung) was founded in 1996 and consists of installers, manufacturers, planners and institutions actively working and promoting greening buildings. In 2013, the Swiss standards for green roofs (sia 312) was published. EFB and SFG have always had a very close relationship through years of cooperation. The Swiss association as well strongly cooperates with Austria and Germany in joint conferences/seminars and knowledge exchange.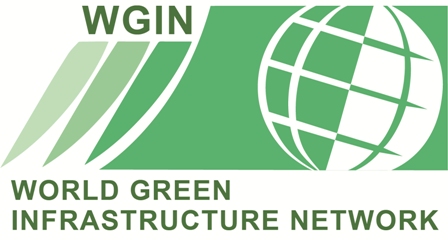 WGIN
Worldwide
Prof. Dr. Manfred Köhler,
c/o: Univ. of Applied Sciences
Adress:
Brodaer Str. 2, Postbox 110 121
17041 Neubrandenburg – Germany
The world green infrastructure network (WGIN)
Since 2009, the non-for-profit umbrella association WGIN has expanded globally to now represent 22 National Associations and has held ten World Green Infrastructure Congresses (WGIC). WGIN has established supportive working research committees and has an active enthusiastic board of directors representing eleven nations. Primary driver is passion and a strong united belief that our world can be developed progressively with innovation however there needs to be a balance; a respect and a synergy with NATURE. The transition from 'grey to green infrastructure' for building and urban design is what drives our efforts as a collaborative global network because "vegetation makes it possible"!
 H2020 project metabuilding
METABUILDING is an innovation ecosystem.
The members of METABUILDING bring opportunities and innovation to the built environment sector. METABUILDING's focus is connecting stakeholders (small-medium enterprise's to public bodies and large companies) from different sectors in order to create an integrated value chain.
The METABUILDING platform is the digital backbone.
The METABUILDING platform consists of several digital tools and services that help SME's and other stakeholders engage in successful innovation. In this platform you will find services and information that will assist you in finding existing innovative technologies ready to deployed or project partners seeking collaboration on new exciting projects.
 H2020 project consortium proGIreg
ProGIreg uses nature for urban regeneration with and for citizens! The project is funded by the European Commission under the Horizon 2020 programme and will run from June 2018 until 2023. ProGIreg stands for 'productive Green Infrastructure for post-industrial urban regeneration': nature for renewal. As front-runner cities, Dortmund (Germany), Turin (Italy), Zagreb (Croatia) and Ningbo (China) host Living Labs in post-industrial districts where nature-based solutions are developed, tested and implemented. Global cities working together: Cascais (Portugal), Cluj-Napoca (Romania), Piraeus (Greece) and Zenica (Bosnia and Herzegovina) closely follow the progress in the Living Labs and engage in city-to-city exchange to replicate the nature-based solutions. EFB is very proud to engage itself as partner of the project.
Nature4Cities
H2020
Adress:
c/o NOBATEK / / INEF4
Germain Adell
67 rue de Mirambeau
64600 Anglet – France
Contact:
H2020 project Nature4Cities
Nature4Cities is a H2020 EU-funded project, creating a comprehensive reference Platform for Nature Based Solutions (NBS), offering technical solutions, methods and tools to empower urban planning decision making. This will help addressing the contemporary environmental, social and economic challenges that face European Cities. We will bring Nature back into innovation, planning and their implementation. This new governance implies new collaborative models driven by citizens, researchers, policy makers, and industry leaders, utilizing co-creation processes and sharing of Best Practice. Thus, the goal for implementation Projects is a positive balance between economic, environmental and societal benefits and costs. EFB is very proud to be able to supply Nature4Cities project on demand with pan-European expertise und greening buildings.
GRÜNSTATTGRAU R&I GmbH
Austria
Adress:
Favoritenstrasse 50
A-1040 Vienna
Contact:
The Austrian Innovation Laboratory for greening cities is part of the Austrian green roof and walls association VfB since early 2017. The network of currently over 350 stakeholders from business, science to city authorities stands for innovation in green smart city development, implementation and co-creation of greening buildings. The instruments of the living laboratory include MUGLI, a mobile demonstrator for NBS and renewable energy systems on tour through the Austrian cities and the interactive online platform offering various tools and services www.gruenstattgrau.at in order to spread knowledge speed up NBS and GI mainstreaming.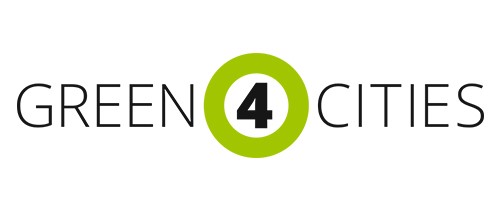 Green4Cities R&D GmbH
Austria
Adress:
Westbahnstrasse 7 Top 6a
A-1070 Vienna
Contact:
Green4Cities is an international Center of Excellence for Green Infrastructure in urban areas. We develop and realize concepts, ideas and solutions for your green vision in the area of technical research and development, network and installed projects. In this sense we create tailor made signposts to guide cities toward life quality and resilience to climate change. EFB and green4cities have designed and organised the first European Green Infrastructure congress (EUGIC) in Vienna 2015 together.
GREENPASS®
Austria
Adress:
Westbahnstrasse 7 Top 6a
A-1070 Vienna
Contact:
Over a decade of research have resulted in the first worldwide adaptive planning and certification tool for NBS and GI implementation- GREENPASS®. MUNICIPALITIES, PLANNERS & DEVELOPERS need to take action to solve urban growth and climate change impacts. GREENPASS® makes the impacts of green infrastructures and other structural measures on the urban environment visible, measurable and comparable. Powered by ENVI-met® – one of the world's most popular software for microclimate simulation of urban areas. In March 2019, GreenPass GmbH has successfully finished their Crowd Funding campaign on Green Rocket! EFB is very proud to help spread news about this outstanding innovation.
Livingroofs.org is an independent organisation set up by Dusty Gedge in 2002 to promote green roofs and living walls in urban areas in the UK and around the world. The organisation has been a member of the EFB from 2006 until 2020 as the UK representative. In 2020 the Green Roof Orgnaisation (gro) was founded and became offical EFB member. Dusty Gedge is the current president of the EFB, an office he has held since 2008.
Livingroofs.org is a rich resource providing news, analysis and in-depth research into the latest innovations in green roof and  wall technology and developments in the industry, from contractors and suppliers to large-scale developers.