World Green Infrastructure Congress
The congress will take place from 27 to 29 June 2023 in Berlin (and online): two days of congress plus one day of excursions (unfortunately already fully booked).
Presentations will be in German or English, with simultaneous translation provided for all. Simultaneous translation will also be provided for online participation!
The lectures are interesting, but you can't make it to Berlin? No problem! Still register until 26 June 2023 at 11:59 p.m. (CET) and secure your online participation.
We are looking forward to seeing you!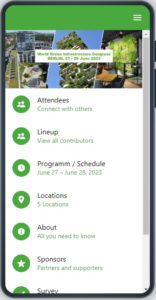 Secure online participation now!
Planned for June 27th and 28th 2023, in five parallel sessions are 90 lectures on current topics related to greening buildings (roofs, facades and interior greening) and their diverse and prospective applications. Topics will include climate adaptation strategies, sustainable building, rainwater management, biodiversity, urban strategies for greening buildings, architectural and practical examples.
Within the framework of this year's World Green Infrastructure Congress, we would like to offer you the opportunity to exchange and network digitally with the presence or online participants. You will receive further information after your registration. Use the interface between online and on-site for an exciting exchange!
Special impulses at the beginning
With welcoming addresses by the Parliamentary State Secretary Elisabeth Kaiser (Federal Ministry for Housing, Urban Development and Building) and Permanent Secretary Britta Behrendt (Berlin Senate Department for the Environment, Urban Mobility, Consumer Protection and Climate Action), as well as keynote speeches by German architect Christoph Ingenhoven (who has set marks with the KöBogen 2 and Calwer Passage buildings, among others) and the world-renowned French botanist Patrick Blanc, there will be a brilliant start to the congress on 27 June 2023 in Berlin.
Accompanying exhibition
The accompanying exhibition, which provides a good overview of various products, systems and services in the industry, is fully booked with more than 60 exhibiting companies and associations. The exhibition is another highlight of the event, as are the approximately 60 poster presentations.
Find out about the current state of the art in technology and research!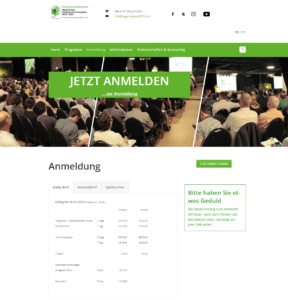 Registration. Join in!
In addition to knowledge transfer and the demonstration of best practice examples, the focus is on networking between participants, exhibitors and speakers.
Registrations are still possible until 26th June 2023 at 11:59 pm (CET) at the "late rate" – be there and secure your participation!
BuGG members can also take advantage of the special discount for members!