The EFB welcomes ASESCUVE
The EFB welcomes ASESCUVE and now proudly counts 16 members within the European Federation.
The Spanish Association of Green Roofs and Vertical Landscaping (ASESCUVE)  became part of the European Federation of Green Roof and Wall Associations as an extraordinary member. The EFB counts now 16 members from all over Europe. For the European Federation of Green Roof and Living Wall Associations, this is the opportunity to expand the range of partnerships, offers, and services.
ASESCUVE was set up in 2010 with the purpose of becoming the meeting point for the professionals who work to develop green roofs and vertical landscaping in Spain. Among the members of the Association, there are green roof and vertical landscaping installation companies, enterprises manufacturing materials for this type of construction, architects, landscapists, institutions, and universities.
Main objectives:
To promote green roofs and vertical landscaping in order to improve buildings' sustainability.
To raise awareness among public institutions regarding the advantages of the incorporation of these types of construction.
To promote the training of specialists in green roofs and vertical landscaping.
To support all those entities, individuals, and professionals in need of information and advice.
To promote the relationship between business and university in order to carry out studies in these fields and transfer this knowledge to private enterprises.
To work for the professionalisation of the agents working in the sector and ensure proper compliance with the existing international regulations on roofs and façades.
Main activities:
Periodic on-site and online training for professionals in the installation of green roofs and vertical landscaping.
Sector representations in front of the public institutions in technical committees, conferences, and training related to the green sector and the cities' naturalisation.
Production of a list of topics and provision of lessons for students of professional training and postgraduate studies specific to the sector.
Collaboration with universities and research centres in national and European projects related to the development of roofs and vertical landscaping.
Annual edition of a publication focused exclusively on the promotion of these constructions in our country.
info@asescuve.org
103 Building TC22@, Venezuela Road, Barcelona, 08019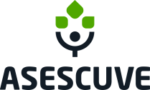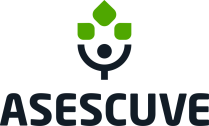 You can see all the EFB members here
If you are also interested in membership in the European Federation of Green Roof and Living Wall Associations (EFB) – contact us via e-mail office@efb-greenroof.eu