The Scandinavian Green Roof Award 2021
During theDigital Blue-Green Event the winner of the Scandinavian Green Roof Award was announced. The Green Roof Award has been given out annually to the best green roof project in Scandinavia. It is intended to inspire the Scandinavian green roof market toward excellence and to raise public and professional awareness about the multiple benefits of green roofs.
The 2021 Green Roof Award is awarded to the green roof installations on Økern Portal. This project is an interesting newly developed project that takes an overall and inclusive approach to the vegetation design, the use of space and potential values that can be incorporated into a green roof design. The green roof is designed to be multifunctional where different vegetation types are chosen to increase ecosystem service performance and environmental quality but also for restoration and rest. Some parts of the roof are designed to include possibilities for learning about growing and its role for urban sustainability. Access is well integrated into the design as well as storage for equipment and material used in maintenance of the roof.
The Økern Portal green roof shows great potential for supporting the urban environment as well as human recreation, throughout the year and many years to come.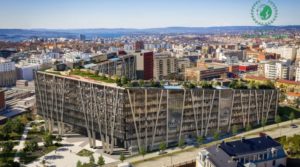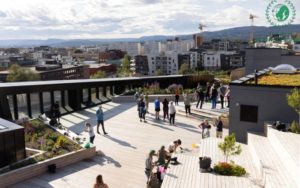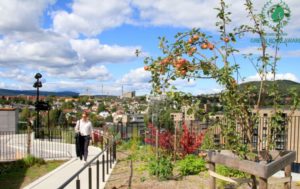 The Digital Blue-Green Event
We all face the challenges of climate change and densification. Blue-Green infrastructures can help tackling the negative impacts of these issues.
On March 17th, 2022, the Green Roof Institute hosted the second digital blue-green event to catch up on interesting initiatives and projects from different cities in Europe and America.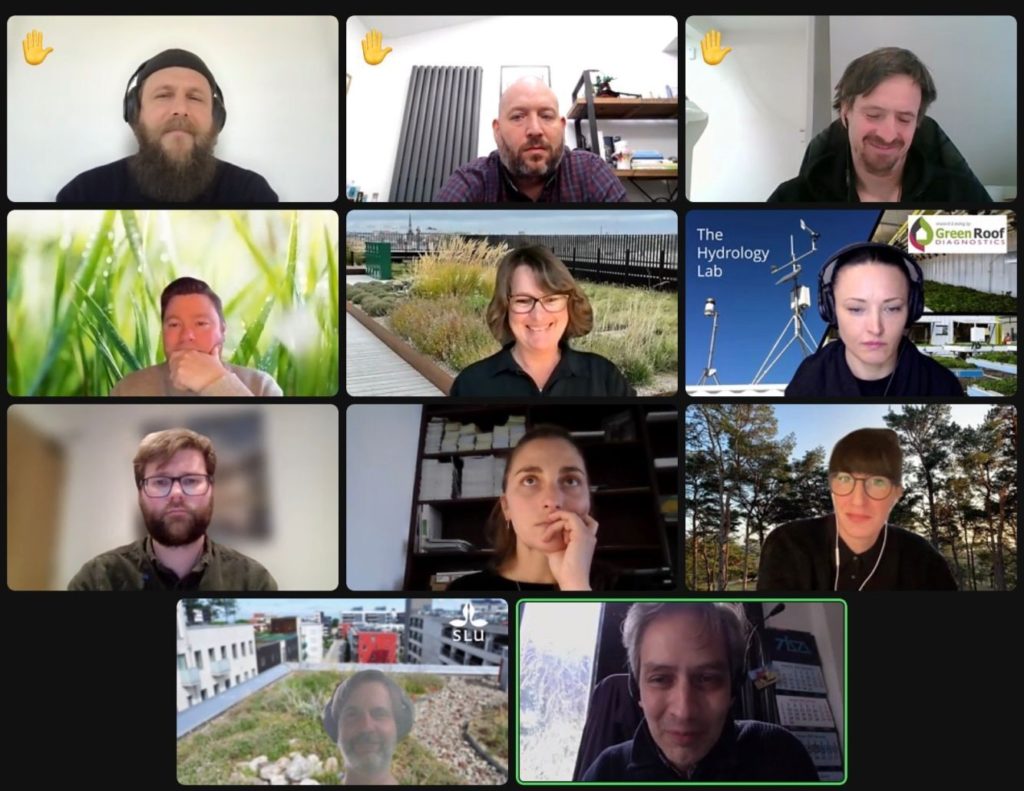 Inspiring speakers, interesting cases and important questions made the day full of insights and lessons learned thanks to all speakers: Henrik Aspegren , Thomas Young, Phil Williams, Theis Raaschou Andersen, Tanja Hasselmark Mason, Lars Höglund, Isabelle Haymerle, Tobias Emilsson, Dr. Anna Zakrisson, Joyce Langewen, Merle van der Kroft, Tove Lineskär, Pete Ellis, Heinz Gattringer and the moderator Helen Johansson.
The different presentations really gave inspiration, motivation and hope!
The event was recorded and you can see all speeches and also download most of the presentations here!
The planning for next years Blue Green event has already started. Do you have an interesting project or case you would like to share? Please contact us.