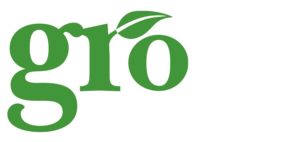 Green Roof Organisation (GRO)
The Green Roof Organisation (GRO) is an independent not-for-profit Trade Association that has been established to develop the organisation from being a Special Interest Group into a world class membership organisation supporting and developing the UK Green Roofing industry.
GRO represents all elements of the UK green roof industry including manufacturers of waterproofing and green roofing, suppliers of green roof systems and components, specialist contractors from the roofing and landscape sectors) and associates including other trade associations, NGO's, insurance companies, academia, ecologists, designers and architects.
Whether you are active in ecology, design, specification, installation or the maintenance of green roofs you are welcome to join GRO.
The Green Roof Organisation was established in 2008 in response to the demand for UK relevant guidance for the increasing number of green roofs being specified in the UK.
In 2009 work began on The GRO Green Roof Code of Best Practice for the UK, which wsa published in 2011.  Significantly based on the German FLL guidelines, adapted to suit the UK market, the original 'GRO Code' gained widespread acceptance in the construction market, being used as a reference document by standards bodies, specifiers, manufacturers and contractors alike. A collaborative production that  brought manufacturers, trade associations, non-profit organisations, Government Organisation's and independent experts together the 'GRO Code' truly reflected the green roof industry of the time.
The current edition of the 'GRO Code' was published in 2014 and was expanded to encompass further clarifications, more detailed installation information and to reflect changes within the industry.