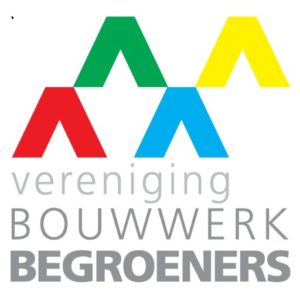 Vereniging van Bouwwerk Begroeners

(VBB)
A clean, green and healthy country where sustainability contributes to a strong economy. This is the ambition the Dutch VBB wants to work on for sustainability. Reducing carbon emission, preparing for the consequences of climate change, improving air quality and reducing noise are the main topics in the Netherlands. The VBB (and their green roofs and green walls) are at the national level key player as the association with experienced members. VBB = Vereniging Bouwwerk Begroeners which means "Building Greenworkers Association". The VBB constitute a big club but with an experience that matters, some members have been working as the largest in its field in Europe or even worldwide. The motto is "knowledge by organization ".
The VBB programm is based on knowledge of the members such as roofing contractors, green roof manufacturers & suppliers, architects and landscape designers who are active in the green roof industry.Innovative green solutions and international collaboration will enhance the quality of life in the Netherlands. In the long term we would like to see 'trees and green areas' become a standard part of instruments targeting the fields of health, noise control, climate, water storage and air quality. Green roofs, living roofs and brown roofs are and will be an increasingly important technology. The ecosystems services that are provided by green roofs and living roofs will be especially important in regard a reduction in the Urban Heat Island (our summers are predicted to get much hotter) and help reduce the impact of flash summer storms that are predicted to increase as the climate changes. We intend to demonstrate that an intensely urban and industrial environment can accommodate biodiversity. The VBB is a member of the EFB and the Forschungsgesellschaft Landschaftsentwicklung Landschaftsbau FLL. The members of the VBB-association do work on development and realization and do have various types of green roofs and facades e.g. sedummixmats, greenrooftiles.
We are continuing our policy of planting more trees, bushes and other vegetation in our nation. This is something we have been doing for several years now. Government, cities, residents, farmers, shop keepers, institutions and local councils are being asked more than ever to contribute to making this goal a reality. We are also trying to cooperate with the district waterboards to add to the vegetation in the form of more green roofs and green facades to create an alternative form of water storage. Many residents and entrepreneurs are already contributing to our urban nature goals. In Amsterdam and Rotterdam groups of residents and entrepreneurs are setting up various urban farm initiatives. We match the demand with other ideals such as sustainable managed natural areas around the cities, urban parks and gardens or involving young inhabitants via nature and environmental education. Some private individuals and entrepreneurs have, with the aid of green roofs subsidy schemes throughout the Netherlands, already constructed lots of green roofs and green facades. For standardizing the quality of green roofs the VBB is working (with others) on an official standard: the NEN-norm, the first official standard in this area in Europe. NEN is NEderlandse Norm, EN is the European Norm; like ISO voor International Organization for Standardization. Meanwhile the VBB has it's own directive: VBB Richtlijn Begroeide daken
The information in the directive green roofing provides a summary of materials, systems and or products that are used in green roofs.