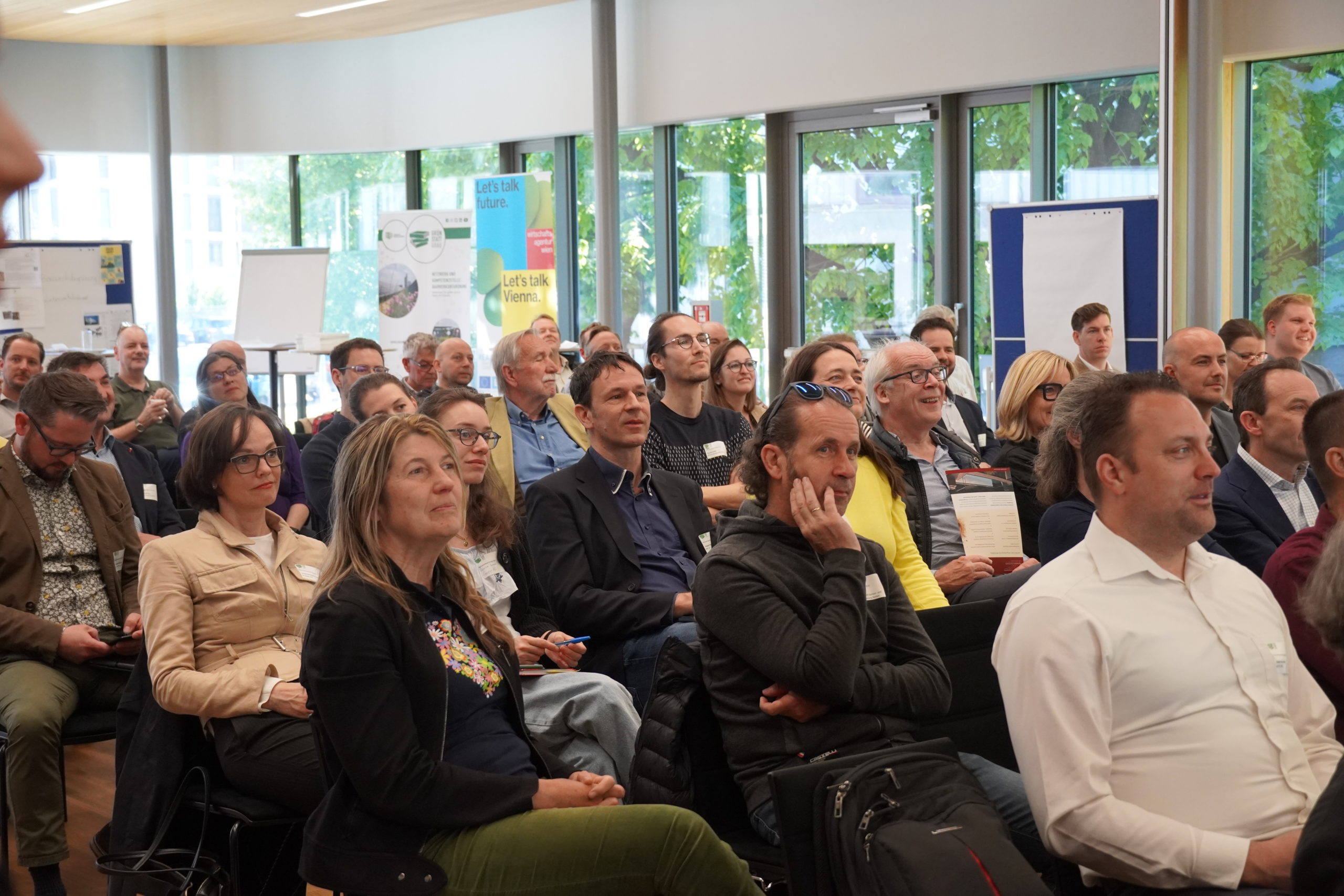 Once a year GRÜNSTATTGRAU organises a Network Partner Day for all the Partners to exchange innovations and interesting facts about greening buildings. More than 100 network partners took part this year and discussed various exciting key topics together.
The meeting and knowledge-rich exchange took place in Vienna at the MA 39, the Testing, Inspection and Certification Body of the City of Vienna. Then there was a tour of the MA39 with a demonstration of a fire test using a wooden wall as an example.
The following topics were discussed:
Participatory green maintenance
Rainwater energy management on the roof
Ecological greening of buildings
Levels of action
Climate engineering and water technology
Building greening as a food supplier
Building optimization and energy
The presentations could be found here.
Also, during the meeting, the Metabuilding platform was promoted among the participants.
The Metabuilding platform is a digital platform that brings together stakeholders from the construction sector and emerging industrial sectors such as recycling and circular economy, additive manufacturing, nature-based solutions, and the digital industry. The platform provides a meeting place for innovation actors in the construction sector to stay updated on the latest innovations, find collaboration partners for development or business activities, showcase innovative products and solutions, and get innovation, testing, and certification support for their projects.