EFB General Meeting 2022
Thun, Switzerland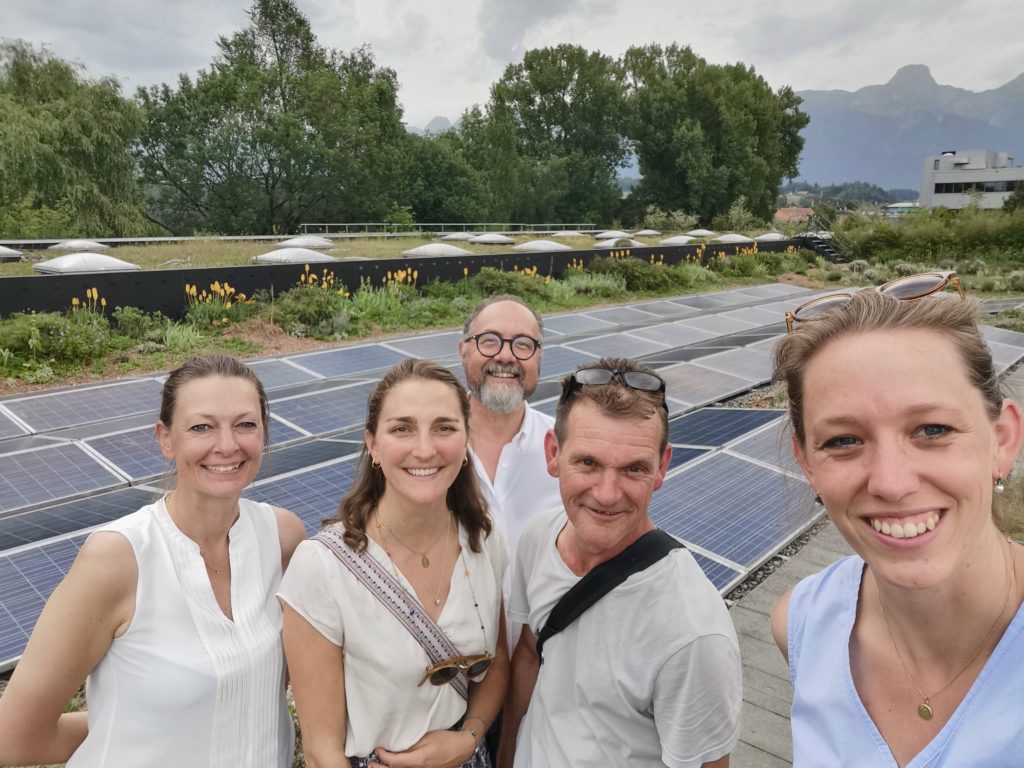 This year, the general meeting took place in Thun, Switzerland. Following the invitation of the Swiss association (SFG), 13 members of different countries came all their ways to Thun to discuss the activities of the upcoming year in person including board members online.
The intense day of elections, discussions and interactive brainstorming ended on the impressive green roof on the company CONTEC. The entire group was warmly welcomed with drinks and guided around the intensive green roof on top of the company building. The green roof includes different ways of the combination of photovoltaic and greenroof, has fruittrees, berries, a high variety of trees, a waterpond with waterplants and a lot more to discover.
Stay tuned for new activities and services planned by the EFB and their national members.
Solar Green Roof Excursion
Furthermore, the EFB members were able to visit some expample projects of solar green roof installations in the surrounding area. Andreas Dreisiebner and Christoph Harlacher (SFG) were showing some impressive solar green roofs in the area of Bern, Zürich and Winterthur. Some of the projects are/ were research projects and we gained an insight of the current research work. The green roof projects were on office buildings, residential houses, storage hall and highway tunnel.
Thanks again to show the EFB around! It was very fascinating and motivating.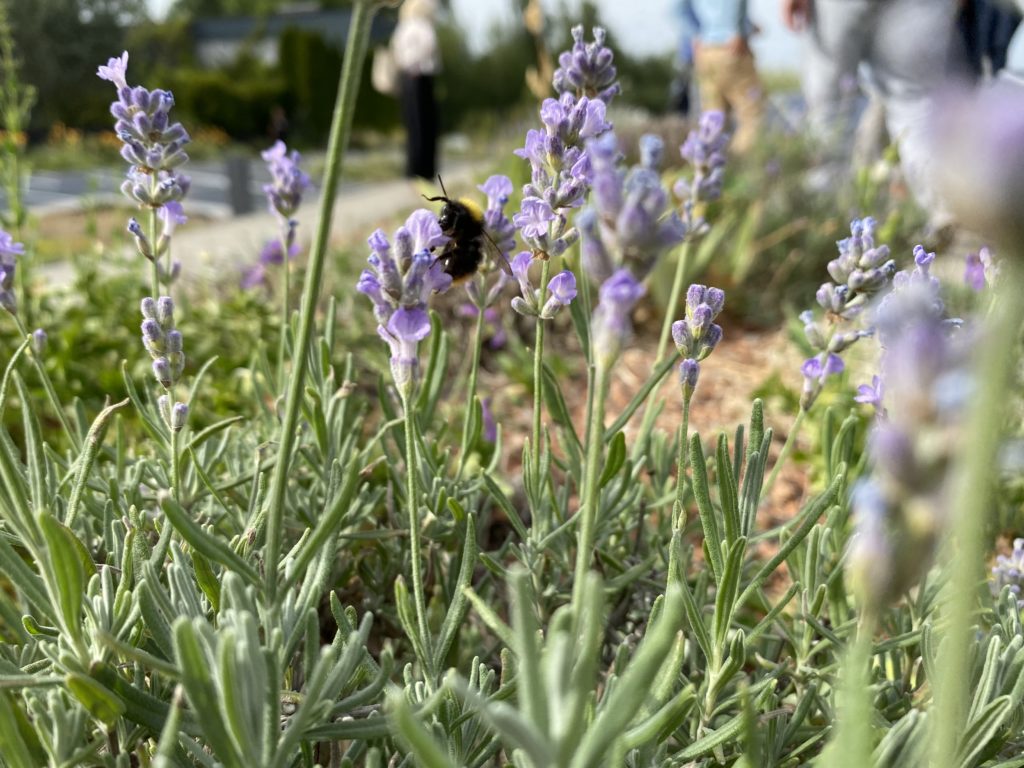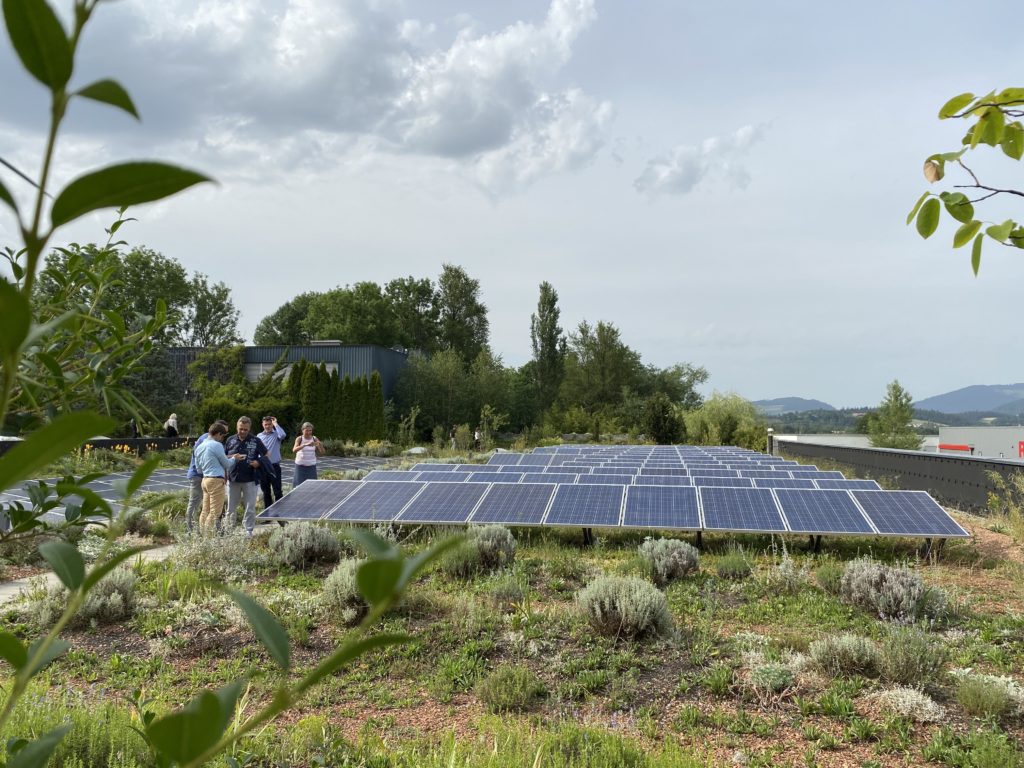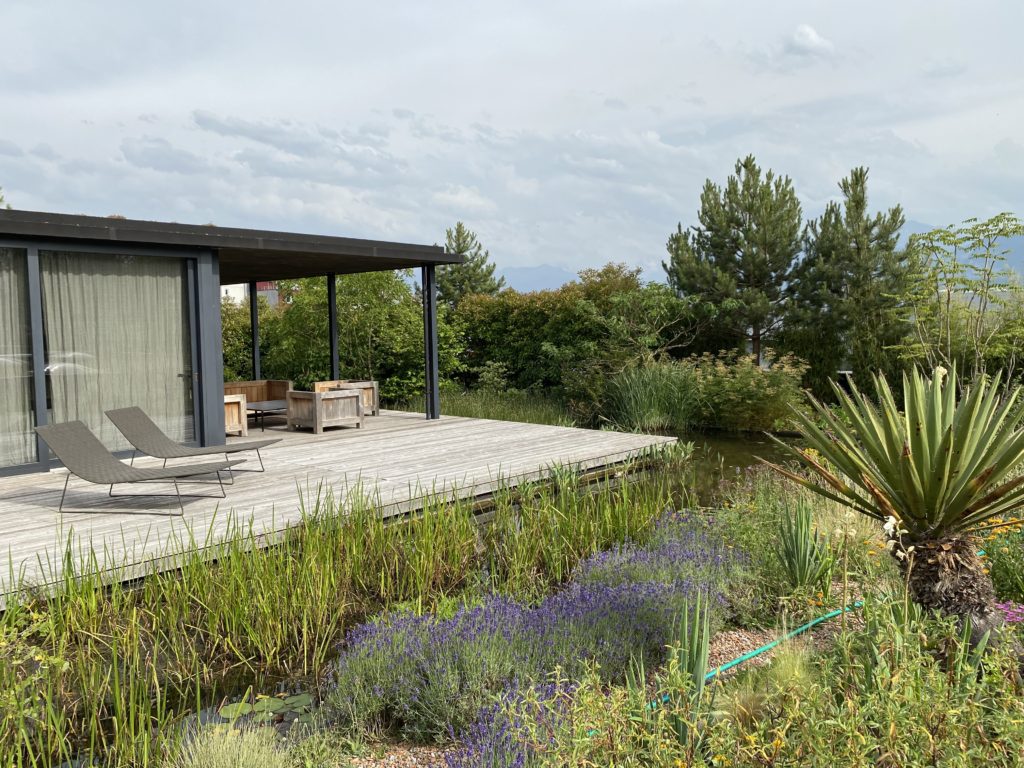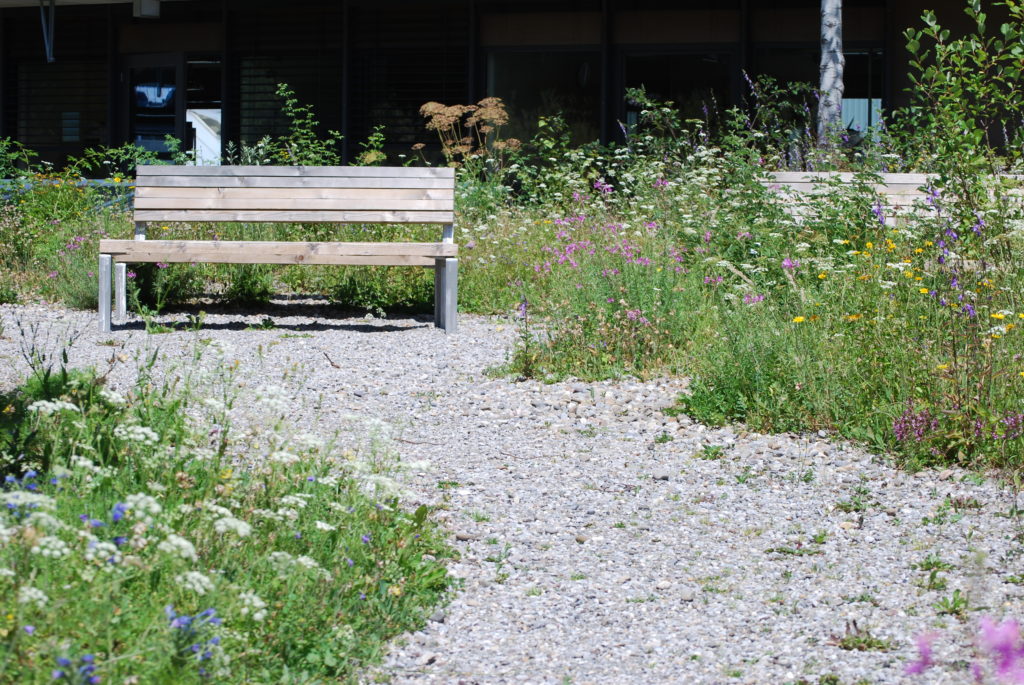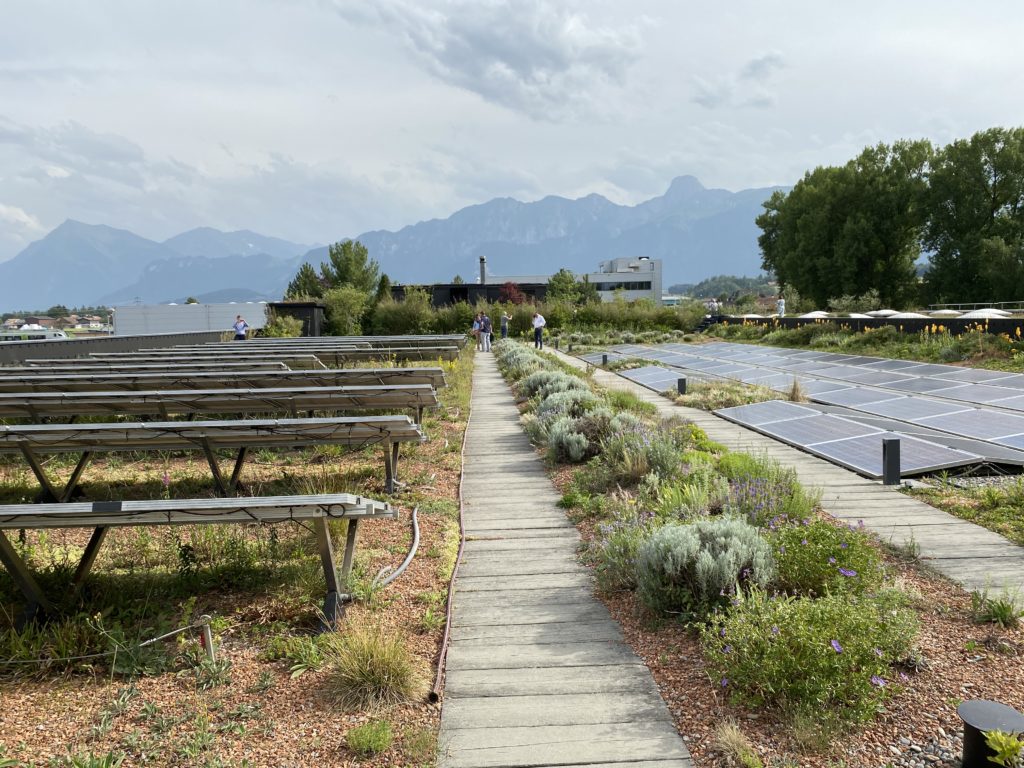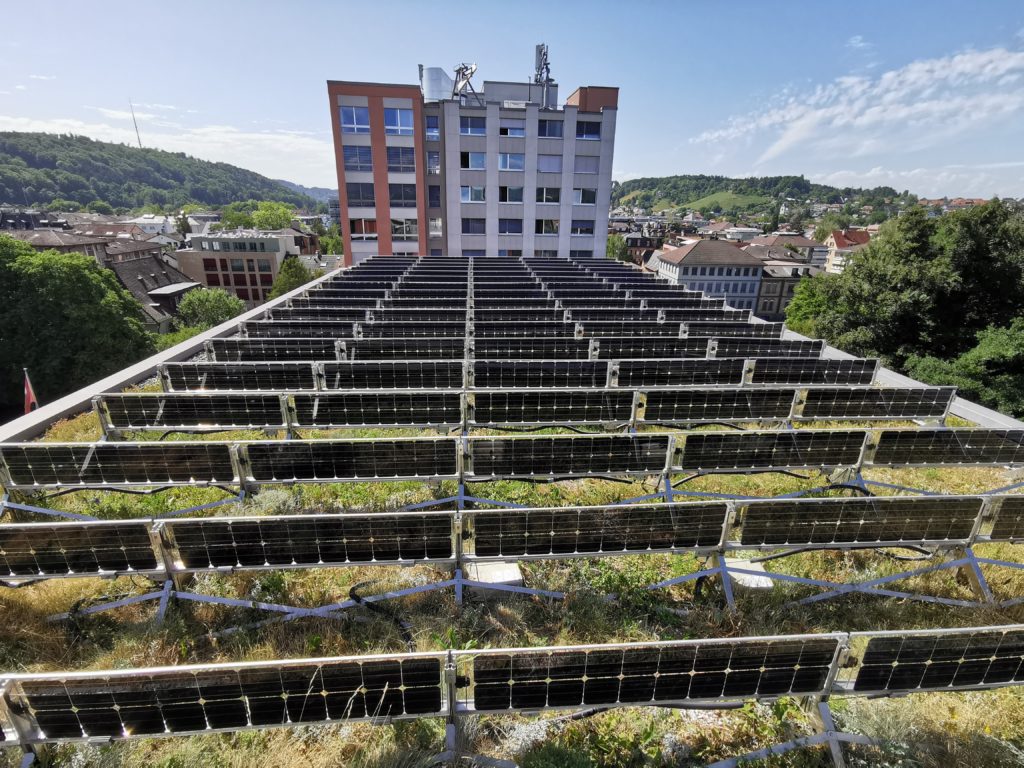 City of Zürich Green Walls Excursion
Nicolas Disch from the city departement of environment showed some of the green wall projects within the city of Zürich. Including the well known MFO Park, a new funded projects of the old hospital, an office building with an over 20 years old green wall with different climbers and the current exhebition 'Cool down Zürich – Wir kühlen die Stadt'  of the City about urban green infractructure at the city departement of garden
Thanks again to show the EFB around!