Participation in an online blog, Daily Green
Adivet has established a collaboration with a blogger who signs or involves editors on the theme of the city and the environment. The first step of this collaboration was an article on green buildings and biodiversity.
The good feedback has led the blogger to ask Adivet for a regular contribution.
The next article will be devoted to the management of rain thanks to vegetated roofs, a topic that is particularly sensitive in France where more and more cities require a specific flow for water discharges to the plot.
More: https://dailygreen.substack.com/p/sur-les-toits-de-ma-ville
Green buildings and Adivet in the press!
Many articles have presented the greenroof or the green facade in recent weeks in the French technical press, whether in the "Cahiers Techniques du Bâtiment" or in "AMC" (prestigious architecture magazine) or in "Bardage Info", the magazine dedicated to the facade.
These articles were the result of extensive interviews with Adivet's management and provide great opportunities to highlight these nature-based solutions, not only in terms of the ecosystem benefits provided, but also by specifying the best practices for adequate and sustainable implementation.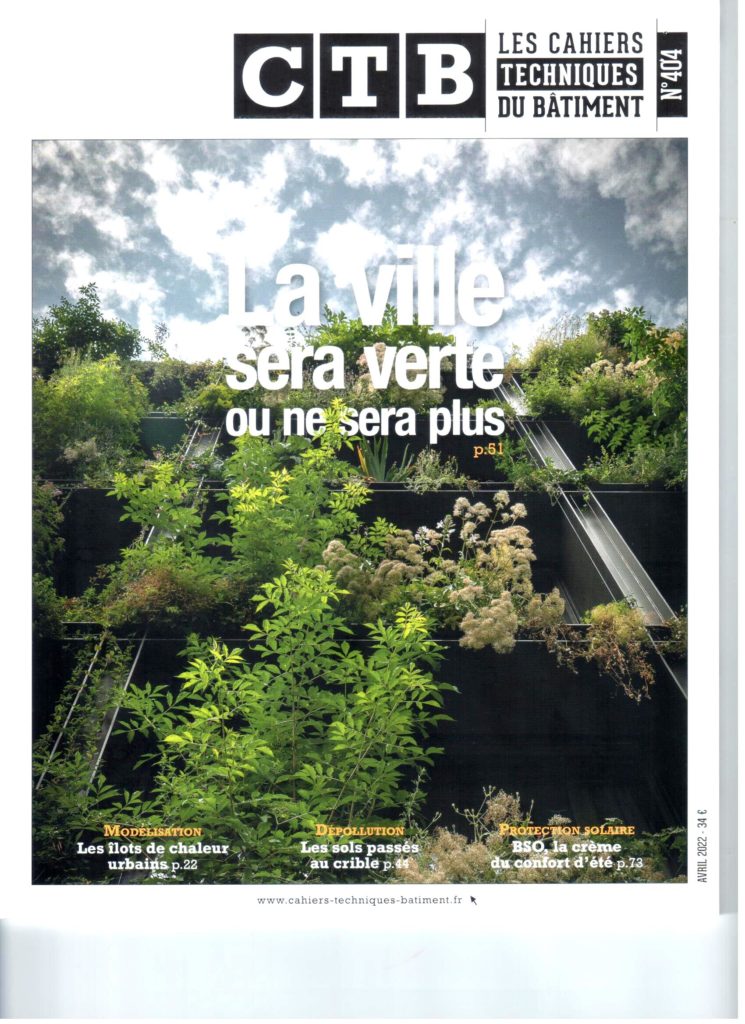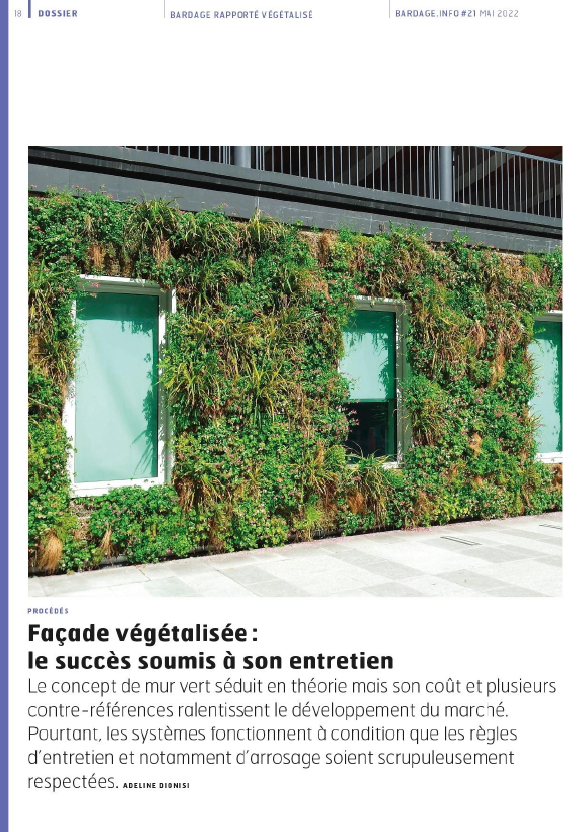 Green buildings and Adivet in the press!
Adivet has been involved in training for many years. As an expert in its field, the association is regularly solicited by training organizations throughout France to intervene. Its trainings last one to two days and are aimed at a variety of audiences: contractors, architects, economists, public authorities, certification or labeling bodies, waterproofing or landscaping companies, etc. It also provides initial training for young people at the baccalaureate or post-baccalaureate level.
In recent years, Adivet has structured its basic presentation, set up a network of volunteer trainers among its members, shared a common knowledge base and solicited organizations likely to be interested in Adivet training.
The result is quite satisfactory with a dozen annual interventions, very positive feedback and the links that are formed according to these trainings.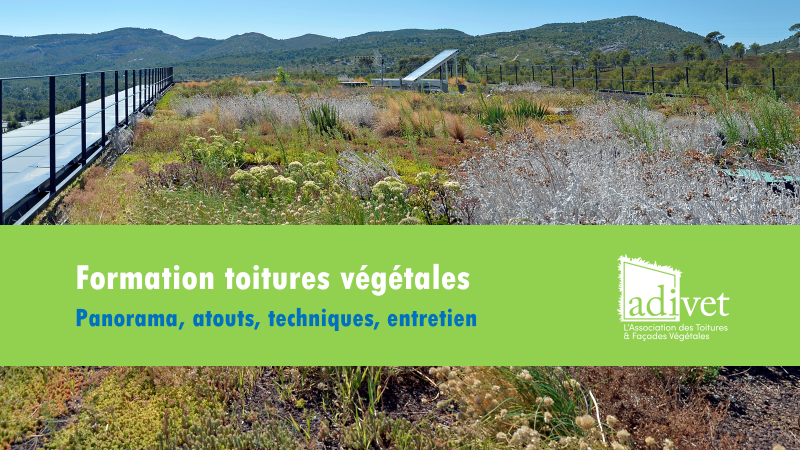 06/22
Author: Sophie Rousset-Rouvière