The City of Vienna published a new solar guide with a focus on combining solar energy and greening. The solar guide shows state of the art and innovative solutions for more solar energy and green on buildings.
The new solar guide of the city of Vienna is published!
GRÜNSTATTGRAU together with PV Austria and Austria Solar wrote the guidebook with the title: "Use of sun and buildings in the city – now and in the future". it focuses on the combination of solar energy and building greening.
Land is a rarity in densely built-up areas and must be used optimally. The multiple use of the same square meter, which a solar green roof successfully creates, is essential in times of reducing land consumption. It is important to coordinate and combine both technologies which even allows synergies for both areas. This guide describes exactly how the powerful combination can be used and what needs to be taken into account. This planning guide is intended to help address climate and energy challenges for cities – now and in the future.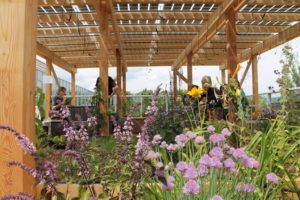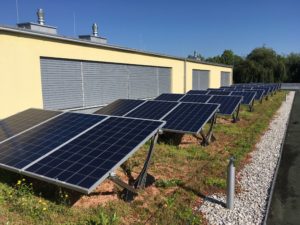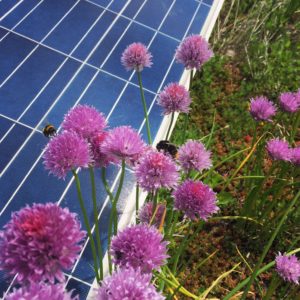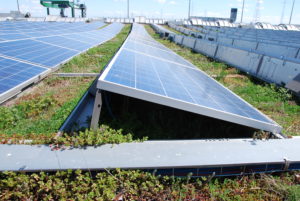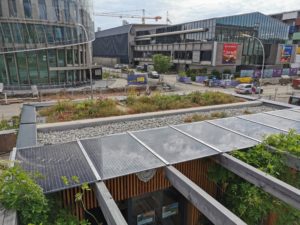 The solar guide adresses various challenges in urban areas and shows applications that can provide synergies between photovoltaic technologies and the "green city" with nature-based solutions. In addition to planning guidelines, the solar guide also includes best practice examples and information on current subsidies in Austria for solar installations and building greening.