SOLAR GREEN ROOF – a great solution to boost biodiversity and maximize the energy yield in a combined solution.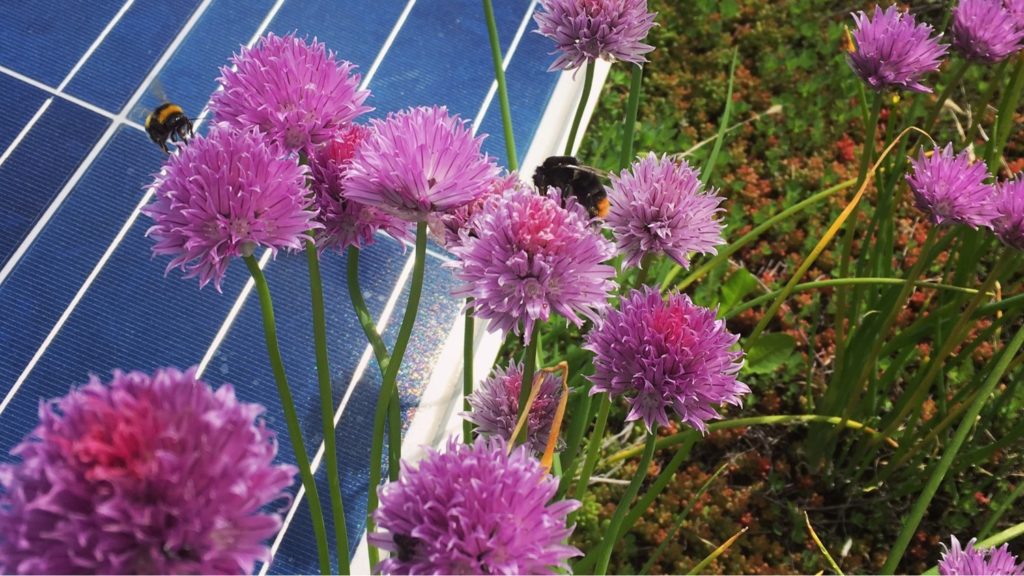 The first online seminar series of the EFB focussed onthe poweful combination of green roofs and solar energy. Dusty Gedge (UK), Fiona Wolff (GER) and Elisabeth Gruchmann (AT) gave insights on the combined solution of SOLAR GREEN ROOFs and shared their best practice.
In principle, both industries have a similar goal for sustainable transformation: climate protection and climate change adaptation. A good basic condition for two sustainable industries and the combined solution of SOLAR GREEN ROOF.
This technology is already being used worldwide due to the added value: increased efficiency in the field of the photovoltaic system and a boost for wild bees, birds and species richness of the flora as well as the all-round service package of the green roof. Apart from that, the implementation of this combination technology means secure jobs and growth for both industries. Therefore, green roof and photovoltaic systems are not competitors, but rather the perfect pair on the dance floor to a better future.