When:
28. September 2022
all-day
2022-09-28T00:00:00+02:00
2022-09-29T00:00:00+02:00
SAVE THE DATE
Network Nature Task Forces Cluster Meeting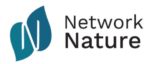 Network Nature invites you to participate in the H2020 Nature-based Solutions Task Forces Cluster Meeting, taking place on 28th September 2022, in Brussels.
The event will gather NetworkNature partners, the European Commission, and Taskforce members, providing opportunities for knowledge-sharing, networking and collaboration, for the first time in person.
The meeting will foster dialogue and collaboration across the different Task Forces, create synergies and explore new ideas for future cooperation and applicability of results to practitioners and users. Recent developments, outcomes and products of the Task Forces will be presented and discussed as well as updates from NetworkNature (including recent publications, products, case studies and events).
The EU nature-based solutions policy context will be presented and discussed, providing insights on recent developments (e.g. the EU Restoration Law) and ground for discussions on the role of nature-based solutions and the work of the Task Forces in creating impact and achieving biodiversity and climate objectives.
Three group-style sessions will be organised in training format, to enable participants to interact, collaborate and learn on selected topics.
More information about the programme will be made available soon.