When:
27. September 2022
all-day
2022-09-27T00:00:00+02:00
2022-09-28T00:00:00+02:00
SAVE THE DATE
Towards the uptake of nature-based solutions across sectors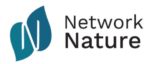 Network Nature invites you to its Annual Conference on 27 September 2022 in Brussels.
The event will gather NetworkNature partners, the European Commission, Nature-based Solutions (NBS) project representatives, practitioners, civil society, government representatives, business, investors and financers.
NBS have the potential to tackle the interlinked 'triple crisis' situation we are faced with, related to climate change, biodiversity and land degradation. To meet this potential, NBS need to be upscaled and embedded in all planning and implementation processes and practices and carefully scrutinised
regarding their potential synergies as well as trade-offs.
The event will focus on NBS upscaling through best practices for design and implementation, standardisation and quality, and will include the closing session of the NetworkNature semester theme on "Nature-based solutions and standards.
Taking stock of the gaps in relation to (standard) technical and operational skills, knowledge, financing and market uptake as well as governance models for implementing and developing NBS, the event will gather a large spectrum of actors from the NBS community, to showcase success stories and lessons learnt and discuss the needs for further upscaling NBS in different sectors.
More information about the programme and registration will be made available soon.