When:
24. May 2023 @ 09:00 – 26. May 2023 @ 17:00
2023-05-24T09:00:00+02:00
2023-05-26T17:00:00+02:00
Where:
The Congress Centre of the University of Agriculture in Kraków
al. 29 Listopada 46
31-425 Kraków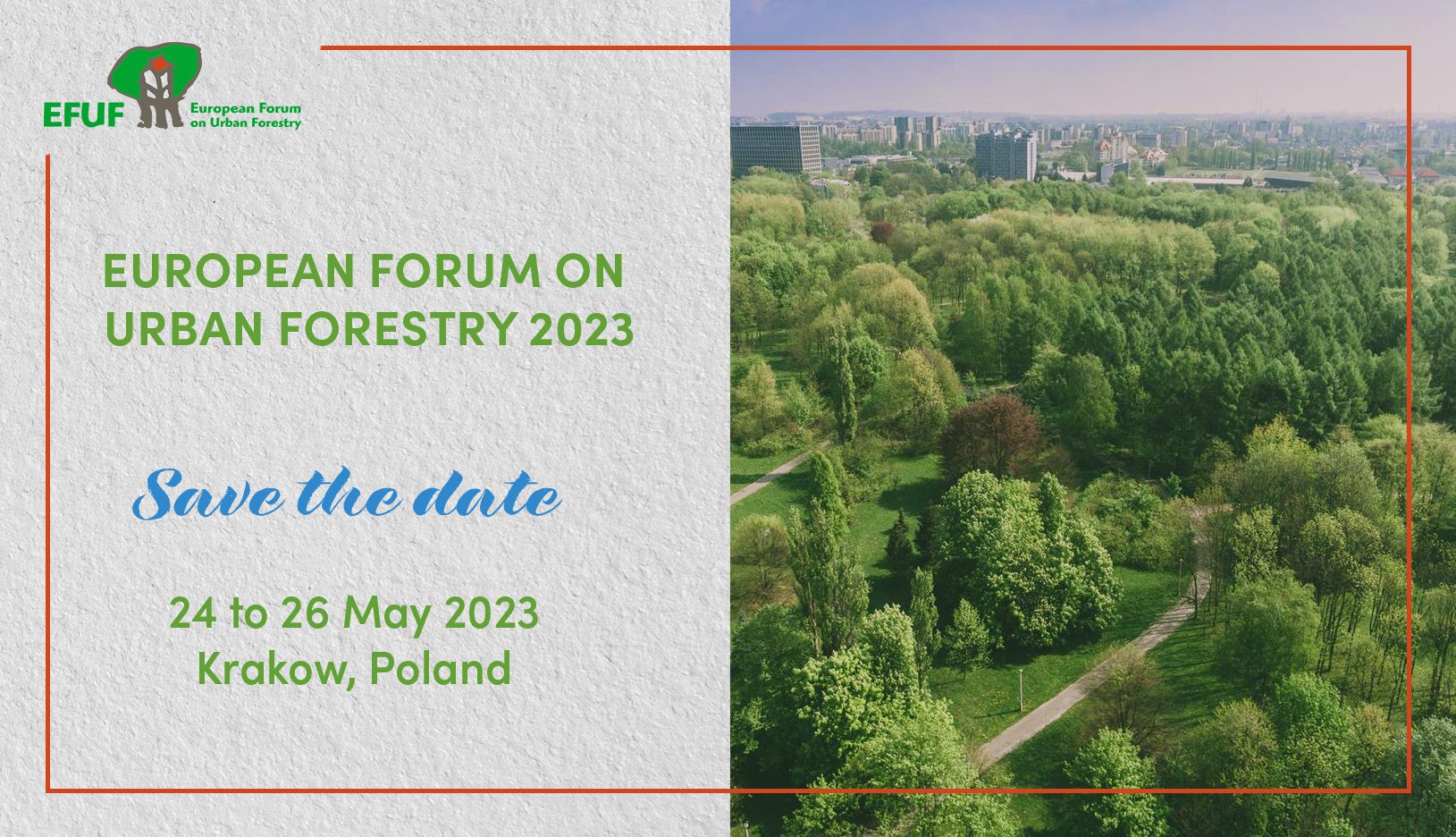 We are happy to announce the 25th European Forum on Urban Forestry that will be co-organised this year by the European Forest Institute, the Sendzimir Foundation and the Kraków Municipal Greenspace Authority, and is part of the Horizon 2020-funded CLEARING HOUSE project.
The EFUF 2023 overall theme is Urban Forests as Nature-based Solutions. To read more about the aspects on the agenda, look here.
EFUF 2023 is open to all interested in urban forest management, policy, planning and decision-making. This year we focus on managers, researchers, practitioners, consultants and representatives from stakeholder groups (e.g. lobbyists, envNGOs (ENGO), volunteer groups, etc.).
The language of the forum is English.
The Forum starts with a welcome drink and light buffet on Tuesday the 23rd of May. The official start is scheduled for Wednesday, the 24th of May at 09:30. The conference ends on the 26th of May with an excursion. On Saturday the 27th we offer an optional excursion. Find a more detailed programme here.
Find original post here: European Forum on Urban Forestry | EFUF