FIRE REGULATIONS FOR GREEN WALLS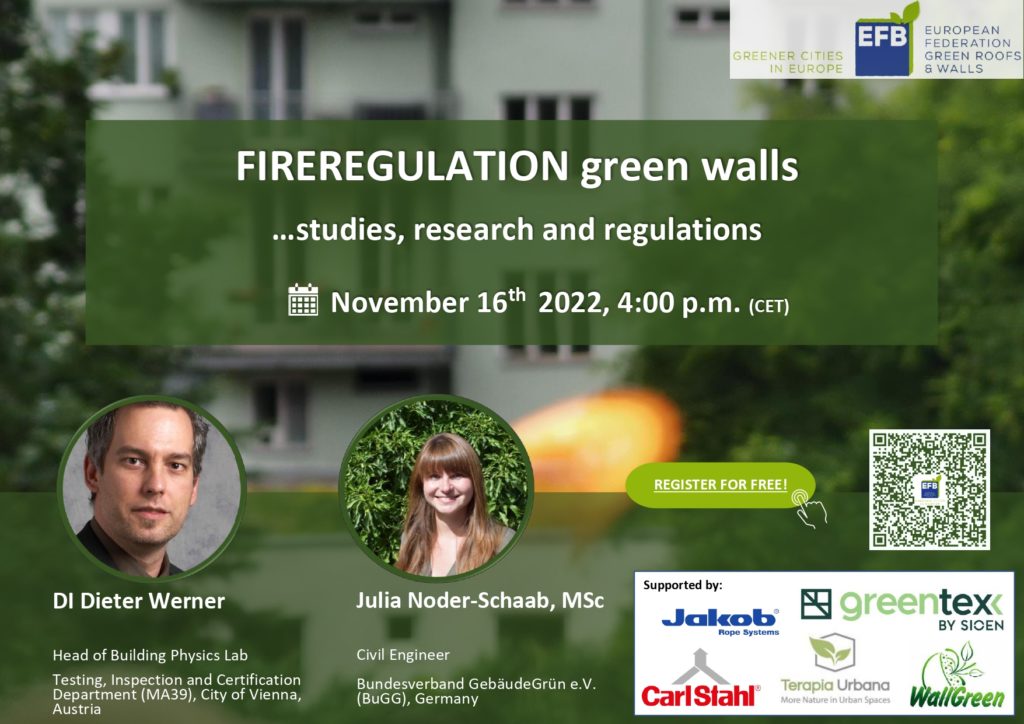 As part of the online seminar series, the webinar Fire Regulations for Green Walls took place on November 16, 2022.
This webinar gave the participants an insight into fire testings and research projects within Austria and Germany. The webinar aroused considerable interest among the audience.
The following topics were discussed:
Austria
"History" of fire tests of facade greening
Main results of tests
Development of fire regulations concerning facade greening
Best Practice
Germany
Fire performance of green facades:
Research in Germany
Regulations
Recommendations
Examples
Dipl.-Ing. Dieter Werner
Head of Building Physics Lab
Testing, Inspection and Certification Department (MA39)
City of Vienna, Austria